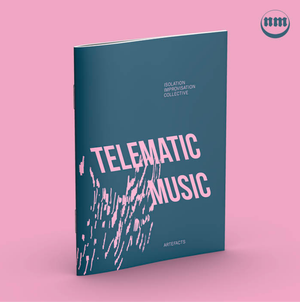 'Telematic Music' is a book/digital release on the 'Nice Music' label by the Isolation Improvisation Collective, streaming now on all platforms and available as a download with or without limited edition 16pp book accompaniment, limited to 100 copies.
'Telematic Music' is an ecstatic documentation of the Melbourne-based Isolation Improvisation Collective's ongoing remote studies, presented through composed and improvised sound, visual art and writing.
This has been a beautiful project to be part of with great players, artists and other voyagers. I've loved making and performing with this talented group over the long Covid months. Released on Nice Music and available as book/digital here.