A special concert performance by Au Revoir Hands of Hemispheres at the Melbourne Recital Centre, Friday August 5, 7pm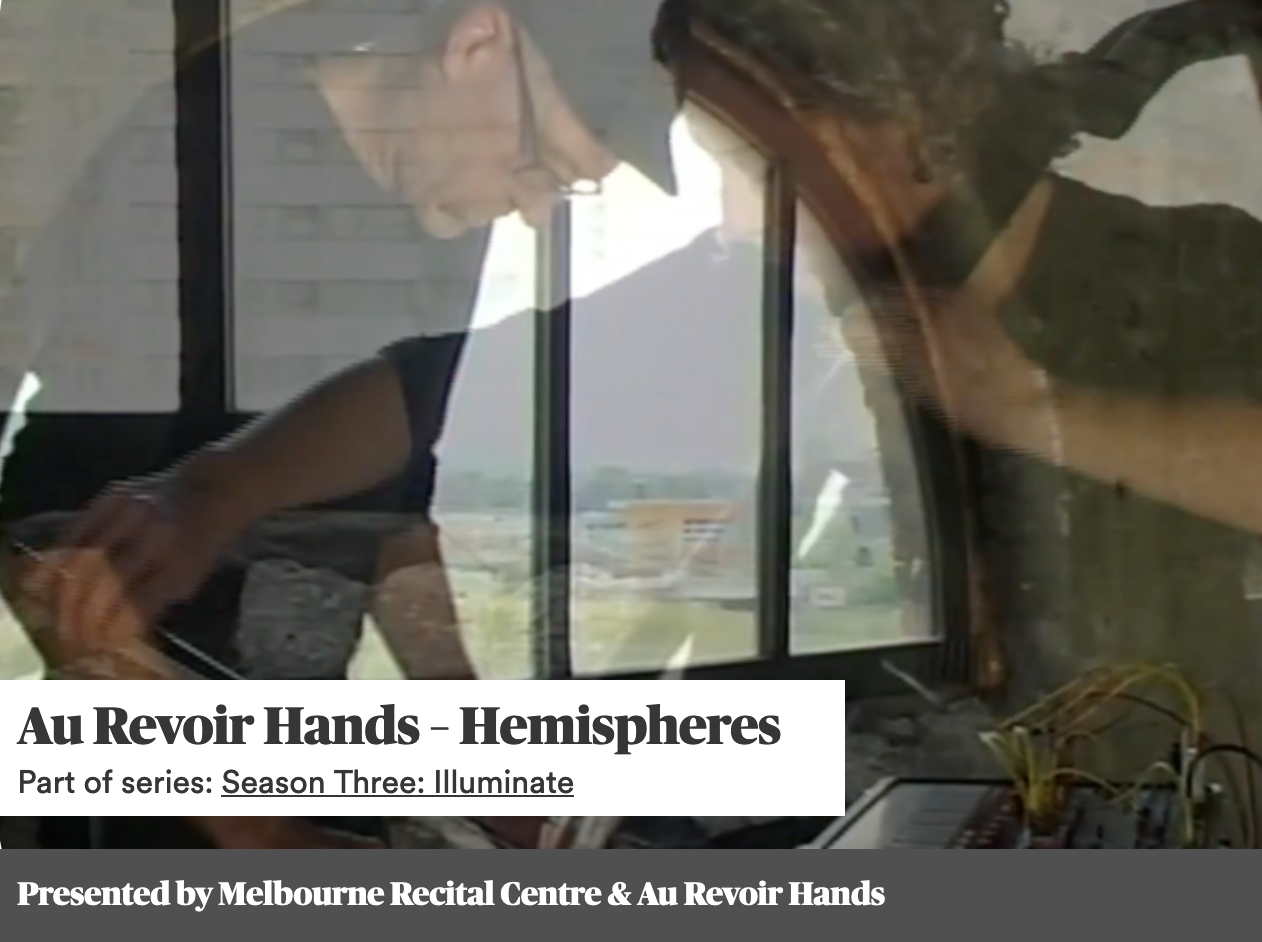 "A stunning, imaginative and mesmerising sound world by two exceptional artists."
About the artists 
Au Revoir Hands fuse cello and buchla easel synth, exploring the worlds of experimental ambient and contemporary neo-classical music. Cello and analogue synth lines meet fragments of noise, broken and reframed beats, underpinned by samples of viola da gamba, harp and strings. 
About the concert 
The duo's performance in Primrose Potter Salon presents original works from their album Hemispheres, exploring concepts of navigation and voyage. An immersive sound world sitting at the intersections of neo-classical, soundscape and electronics. 
Hemispheres is a rich tapestry of musical sound forged from the layering of melodic cello, analogue synthesizers, electronic atmospheres and ambient rhythms. A deeply immersive and expansive concert experience, Hemispheres invites a momentary pause to look out beyond the forces that push and pull us. 
'Created across our northern and southern hemispheres, the album furnishes a program that embraces themes of nautical voyages, ocean channel crossings, time, tide, and celestial navigation.' Au Revoir Hands on Hemispheres