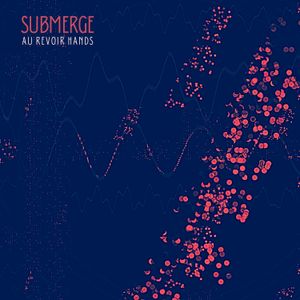 Submerge is the first track release from Au Revoir Hands forthcoming album Hemispheres. A lush world of glitched beats, cello, moog synth and buchla easel sit alongside gritty fragments of noise, broken and reframed samples of voice, viola da gamba and harp.
Au Revoir Hands are Anthony Lyons and Emily Williams. Although living in different Hemispheres, and now different Australian states, they have found ways to collaborate and creatively explore resulting in a unique, stunning sound world sitting at the intersection of neo-classical electronic music and avant-pop.
Submerge is available now on all platforms including Bandcamp.