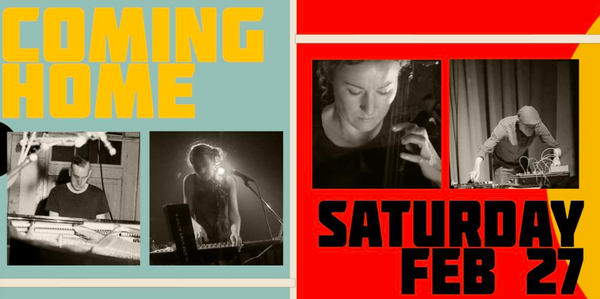 The music of the V/line train and Calder Fwy trip, once so familiar yet made almost a memory in the events of 2020, will be brought back to life in a live performance of new music for piano, cello and electronics. Featuring pianist Josh Cohen who has garnered millions of YouTube views for his meditative and highly improvised approach to playing will be joined by Sydney based cellist Emily Williams and electronic composers and Newstead sound producers Aimee Chapman and Anthony Lyons in a mesmerising musical observation of Coming Home.
For more information on the project visit: https://www.sonicgold.net/cominghome 
Supported by Phee Broadway Theatre at Home: a Mount Alexander Shire Council program.